I have ever done organizer business for last 6 years and I doing restaurant about 5 years Which I thinking about what is the need and easy eating and need to treat all the clients ....So, I decide to run service business all of my life .I opened the first shop at tawanna near the mall bangkapi ,bkk,thailand
I was born at TRANG PROVINCE ,The south of THAILAND .I grew up at BAngkok ...I had ever worked at RJR tobacco (THAILAND) and doing my own business When I was 25 year olds .I decide to do the service business cos I like to take care and treat all the clients. It's may tired BUT I happy to do and it's make me better than the recent time as jokekongparb.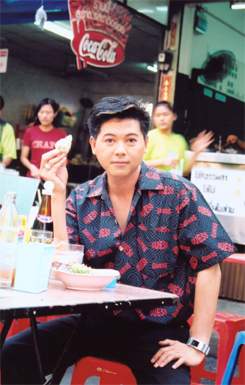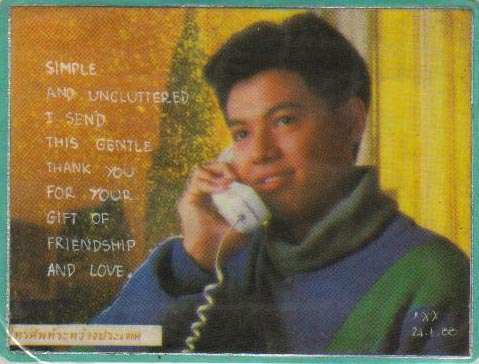 I have been actor ,When I was young .I did the actor on advertistment,tv (SURIYATEERUG,NAKARAT,PHOOCHAI-MAIPRADAB.,etc ). I have been student actor at TV 3,JSL..
I like best about it,COZ I was born at the up-country and wish to being a famous person and I make it true as my ambitious .and I will run about entertainment business and
negotiated with press and entertainment fields ....I used my skill to do as my business like to make an activities,promotion,advertisemet....and It's hard to believe that I doing restaurant business like at JOKEKONGPARB until now!!!!!